LaKobie Labs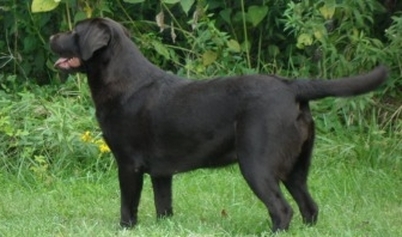 Fine English Labrador Retriever Breeder
Roanoke, Va
540-400-
1775
---
LaKobie Labs
Fine English Labrador Retrievers
LaKobie Labradors has been established since 2005.
With God's Grace we have produced some wonderful puppies.
We breed Chocolate Labradors. We set a very high standard for our breeding and pick and choose very carefully our sire and dam for each breeding. Our Labs are strictly English Labradors and we breed by AKC standards. They are all tested and registered with OFA for Hips, Elbows, Heart, and Cerf for Eyes yearly.
We are dedicated to breeding for good sound health, excellent temperament, easy trainability, and good looks. Our Labradors come from an excellent Pedigree of a long line of Champions. Breeding with excellent blood lines is very important in making the best possible pet for you. All of our dogs and puppies are under excellent Veterinary care.
All of our puppies are raised in our home and we place our puppies in approved homes only. They leave our home no earlier than 8 weeks of age. They are socialized with adults, children, other dogs, high traffic, and loud noises. They are on 7 different surfaces, eat out of 7 different food dishes, by 7 weeks of age, and are held everyday from the time that they are born. Even though they can not see, they can feel the human touch, and want to be loved. They are on high quality food, will have been on a leash and in a crate to assure a good transition for you and your new puppy.
When the puppy leaves our home to go to his/her new home they will have all vaccines that they need up to the age of 8 weeks, they will be de-wormed, micro chipped, and you will get a puppy package with all of the information that you need to feed and take care of your new family member.
Take a look around our website and if you would like more information about our breeding program or adoption one of our Labrador puppies, then please fill out a questionnaire, or contact us by phone or email.
Junius & Janet Saunders
1-540-400-1775
LaKobielabs@aol.com